Hablan de nosotros en la prensa… ¡y nosotros te lo contamos!


The Moneytizer vs Google Adsense ¿quién paga más?
 27/06/2019          => Lee el artículo aquí
«Entonces, ahora sí, pude comprobar si verdaderamente TheMoneytizer pagaba más que Google Adsense y efectivamente, puedo decir que sí. Y no un poco más…». 
---

The Moneytizer: alternativa a AdSense para publicidad web
 02/10/2019          => Lee el artículo aquí
«Voy a hablarte concretamente de The Moneytizer, la plataforma publicitaria que uso en mi blog y que me está dando bastantes más ingresos que AdSense.».

---
«Se ha convertido en la primera plataforma de este tipo en proponer a los editores una oferta tan amplia y diversa de socios publicitarios dentro de una misma herramienta».
---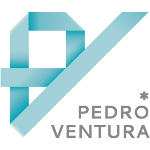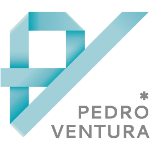 «Para aquellos que quieren mejorar sus ingresos es una alternativa real y que aporta una solución técnica a la altura de los grandes sites».
---
«En 2018 será necesario un total conocimiento de cómo funciona el header bidding y de qué camino va a seguir para asegurar el éxito de las campañas publicitarias».
---


The Moneytizer abre la puerta de la publicidad online a pequeños y medianos sitios web
 26/10/2017          => Lee el artículo aquí
«La compañía ha diseñado un innovador algoritmo basado en la tecnología de header bidding que pone a competir a todos sus asociados en cada espacio publicitario de un sitio web».
---


«La empresa ofrece una amplia oferta de anunciantes y formatos normalmente restringida a webs de menor tamaño».