En un sector con cada vez más soluciones para monetizar tu sitio web es normal que te pierdas con las herramientas y plataformas. En The Moneytizer nos gusta explicar lo que nos hace diferentes al resto, pero muchas veces es mejor que sean nuestros propios publishers los que cuenten estas diferencias.
En este artículo, Trabajar en casa explica paso a paso el funcionamiento de nuestra plataforma y hace un análisis de los ingresos obtenidos con The Moneytizer, comparándolos con los de otras herramientas.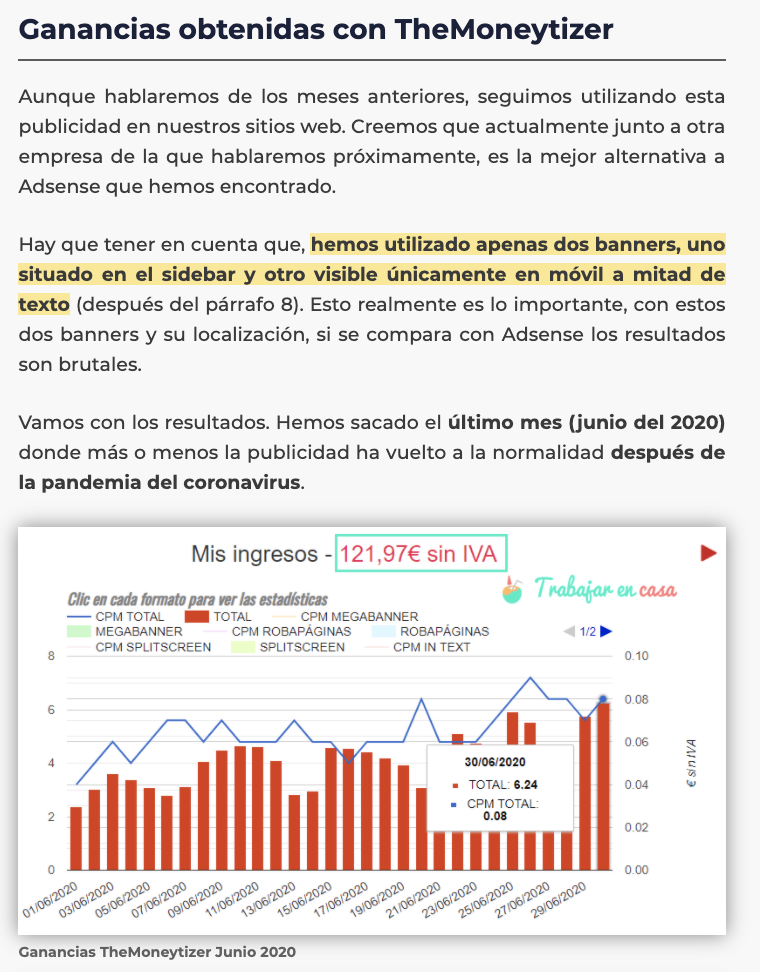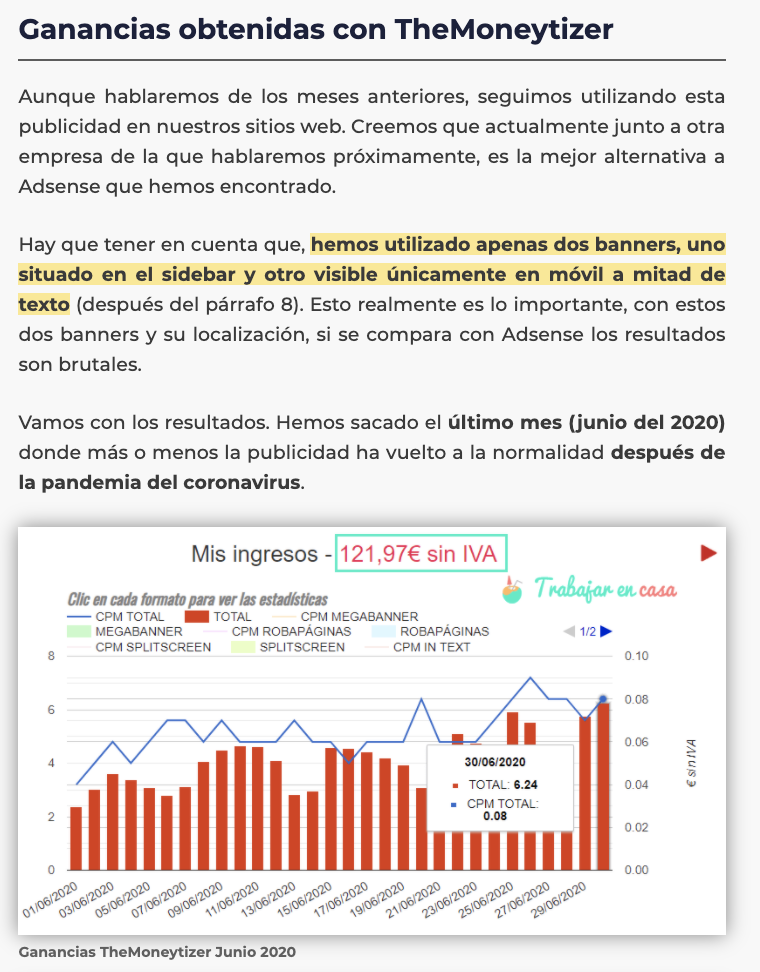 Te invitamos a echarle un ojo y recuerda que si tienes alguna duda nuestro soporte está a tu disposición.